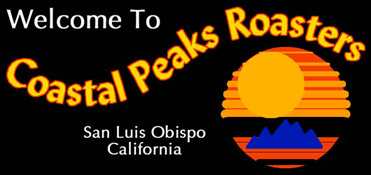 "Extraordinary Roasters of Extraordinary Coffee"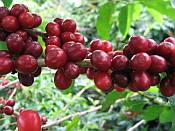 Extraordinary Coffee from Coastal Peaks Roasters means our customers enjoy the freshest, most flavorful estate-grown blends and varietals.
Coastal Peaks offers over 35 blends and varietals for online purchase and speedy shipment. click "Coffee" on the Navigation bar to view and order. New pricing as of January 18, 2011. $11 per pound for Fair Trade Organics. $12 per pound for Fair Trade Organic Decafs. $11 per pound for conventionals.
Looking for Big Sky Cafe's House Roast? Click on Coffee, then Fair Trade Organics. It's at the bottom of the page.
Free Shipping when you order 4 pounds or more!
100% Arabica beans. Used by specialty coffee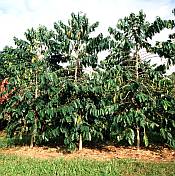 roasters, Arabica beans are grown at high altitudes and require special climate and soil conditions. In Arabic, Arabica coffee translates to wine of the bean. Like fine wine, it acquires subtle flavors and aromas from the soil in which it's grown. Coastal Peaks also offers a large selection of Certified Organic and Fair Trade Arabica coffees.
Micro-Roasting.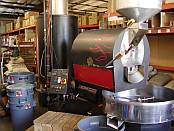 Our green coffee beans are "micro-roasted" in batches no larger than 45 pounds, ensuring the ultimate control over the roasting process.
February 2011 Coffee of the Month: Fair Trade Organic Ethiopian Yirgacheffe Oromia - $11 pound
Back in January we had a thing goin' with Ethiopian coffee, and we're still feeling the attraction this month. February's varietal is a Fair Trade Organic Ethiopian Yirgacheffe Oromia. It's a wet-processed coffee, rather than dry, so the taste is a little more refined, a little more sweet and a little more fragrant with the scent of orange blossoms. A medium roast assures that the delicate flavors and body fill your cup.
Many years of experience and roasting knowledge go into all of our coffees, from our special monthly roasts and varietals to our blends that have become favorites of our Central Coast customers. Over 70 coffee houses, cafes and world-class restaurants serve our coffees and other products.
To order any coffee simply click Coffee.
C.P.R. believes in supporting worthwhile causes. In that regard, 20% of our website retail sales goes to Fisher House, a public-private partnership devoted to helping military families in times of medical need. For more information, click on our affiliations page.
Please take a leisurely journey through our website, preferably with a cup of coffee in hand. We hope you'll enjoy the information we've gathered together about coffee - an extraordinary beverage!
At Coastal Peaks Roasters every Coffee tells a Story ...
It's a sun-drenched morning and you have returned to California's Central Coast. Time to ponder life's big questions: Does the wild mushroom still peek out of its secret, shady hiding place? Does the vineyard still share its fruit? Do the giant stone monoliths atop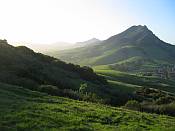 Bishop Peak still cast their shadows upon the city in an early dawn? Of course! And in the nearby sea, the old still sail and the young still surf. You walk along a beach side boardwalk, allowing yourself to be drawn into a caffe by the rich aroma of steaming espresso. A few minutes later you settle into a chair, sipping your coffee and dipping your biscotti. With eyes cast to the sea, you feel the pull of the peaks behind, an enticing strand of jewels turned emerald from the late spring rains. Perhaps later you will walk the ancient landscape, seek out the wild mushroom and drink the wine. Right now you quietly reflect, could this be Eden?
Header photograph of Nine Sisters Peaks courtesy of Central Coast photographer, Mike Baird. Photo of coffee beans used with the permission of Creative Commons.
Coastal Peaks Roasters
3536 South Higuera, #250 • San Luis Obispo, CA 93401
phone: (805) 543-0179